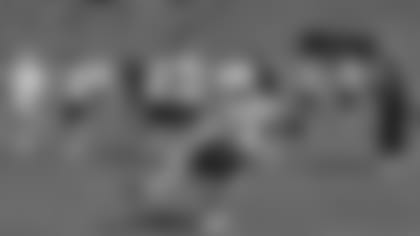 2009 American Respiratory Alliance Women's Training Camp Sunday, August 16 St. Vincent College SOLD OUT FOR 2009 Photos from 2008 **
Ladies – Are you ready for some exciting football from your Six-Time Super Bowl Champion Pittsburgh Steelers? 
Registration is now open for the 2009 American Respiratory Alliance Women's Training Camp that will be held on Sunday, August 16 from 7:00 am – 6:00 pm at Saint Vincent College in Latrobe.
 
Included in your day is an opportunity for you to learn the finer points of Steelers football on the actual practice field from our Steelers Alumni and current players.  There are "drills" in Blocking, Offense, Punting and Defense in the early morning. 
 
Once the drills are complete on the field, a light lunch will be served in the Rogers Center along with autograph opportunities from the Steelers Alumni who conducted the on-field drills.  You will then take a breather for a viewing of the 2008 Steelers Highlight DVD from our Super Bowl XLIII season.  After that it is back down to the practice field to enjoy a VIP sideline viewing of the current Steelers players practicing, followed by dinner in the Rogers Center.  Two current Steelers players will be signing autographs in the Rogers Center while you enjoy dinner.  You will receive a special gift bag at the end of the day that will include an exclusive American Respiratory Alliance Women's Training Camp t-shirt, a 2009 Steelers VIP Training Camp hat and much more. 
  

We expect this event to sell out quickly as registration will be based on a first received, first served basis.  To register, please fill out the form below and mail it along with a check or money order for $110 payable to the Pittsburgh Steelers to the following address:
 
2009 American Respiratory Alliance Women's Training Camp
Pittsburgh Steelers
Heinz Field
100 Art Rooney Avenue
Pittsburgh, PA 15212
 
We look forward to seeing you in Latrobe!!!
 
Click to download 2009 Registration Form