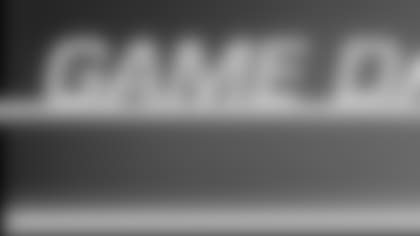 ](http://www.steelers.com/adPromo/clickThrough/processClick.io?adPromoID=95922)
STEELERS vs. TITANS THURSDAY, SEPTEMBER 10, 2009 KICKOFF 8:30 P.M. HEINZ FIELD
Coach Jeff Fisher:When you get an opportunity, we felt like this was a privilege to come up here and have a chance to open the season tonight against the world champs. When that happens you got to play well and you got to take care of the little things and we did not do that tonight. We had our chances and opportunities but missed a field goal, had a blocked field goal. We had some opportunities but it didn't happen, so congratulations to a fine football team. I believe we got a good football team in that locker room and we're going to bounce back.

Re: the Steelers ability to gain yards
They're a physical team. Ben does a great job. When things break down and you give him time down there he shakes tackles and sacks, he's going to make plays and that's what he did. We had him a little off balance early and made some plays and got him on the ground, and an interception. If you give him enough opportunities he's going to make the plays.
*
*Re: Michael Griffin's play at the end of regulation
It was a great play. He's a good player. You need to make the play. It's a game-saving play. It at least kept us alive to give us an opportunity.

How did Kerry hold up under pressure?
Right before the end of regulation we didn't do a good job protecting. We got some simple things, a couple breakdowns. I thought all in all we protected him and I thought he handled things well and I knew he wouldn't throw the ball away and he didn't. It gave us opportunities.
* 
*After letting a golden opportunity slip away are you glad to have extra time?
Going into this thing regardless of what happened I knew we were going to be better because we got a chance to play the world champs. We got some things we have to correct and we'll be a pretty good football team.

It looked like you had a chance to win the game and it just didn't happen.
*
*Kerry Collins: *Yeah, it was a shame. We let that one get away. But on the road, against a good football team, if you make the mistakes we made tonight, you're going to lose more ball games than you win. So it's disappointing. It's one of those things where you have to learn from it and move on.
* *
*Do you feel like you gave it away?
Yeah, there's no question. We were in a position to win that game. We just made too many mistakes and they made plays when we needed to.
* 
*You upgraded the passing offense and put in some new weapons. During those key moments, you weren't able to pull it in, or get free, are you disappointed?
I think we can look at it and everybody can say they had a hand in this one. On a positive note, I thought Kenny Britt did a great job. We asked him to do a lot tonight and I thought he really responded. If you look at this ball game, there are things in every phase that contributed to this loss.

In the second half, the time you had didn't seem as pleasant as the time in the first half. Did they get after you a little bit?
They do a good job of getting after the passer, and we had some things that we could do better, I think, from an overall operations standpoint. But they're a good defense, they rush the passer well and they really get pressure on in key moments.

With [Troy] Polamalu out in the second half, is that something you just weren't able to exploit?
We definitely were aware of him not being in there. You call the plays based on coverage, and my reads go where they go, and sure, we'd like to say "Hey, he's out of the game" and do a couple of different things. But the guy they brought in is a good player too. They made plays as well.

Kenny Britt
*
*Re: Comfort level as game went on *Definitely. I made some rookie mistakes. An interception, going up for the ball. This game moves fast, and the veterans are helping me out – Nate Washington, Justin Gage. They're keeping me in the game and keeping me focused.

*Re: Getting tips from the veterans
There are always tips and reminders, especially for the rookies. One thing they stress to me is to just go out there and play, because when you're on the field you're not a rookie any more. They kept my head in the game and made sure that I know where I am. 

Nate Washington

What do you tell the team after this loss?
We've got to keep our head up. After a loss like this, we can't point any fingers. We have to all stick together. We have to continue to get better throughout the week so that we can come back and play better against Houston. This type of loss is kind of the hardest loss, because we shouldn't have been beaten. We kind of beat ourselves, but in the same breath we proved a lot. We just came up short. We have to close the deal. Those things will happen. We'll come back this week and assess the things we did wrong and continue to get better. For the most part, we proved a lot – this team is not a joke. We're right there. We're going to be heavy contenders. We're never going to give up.

Re: His health status
It was touch and go, but I felt good. The coaching staff did a great job, telling me to give them the go-ahead if I can go or not. They gave me the go-ahead and things worked out pretty well. I wish I could've done a lot more. They took the precaution that they needed to take. Whatever I can do, if it was cheering on the sideline, if it was helping the guys, or if it was running a route to get open. I try to do those types of things. Unfortunately, we just came up short. This is not a loss that we're going to dwell on. I think we proved a lot tonight. There are a lot of guys in this locker room that pride themselves on playing hard every play.

Chris Johnson

Re: Offensive performance
We don't necessarily have to go back to the drawing board, but we have to execute when we get down to the goal line. When we get a chance to get three points, we have to get three points. We just have to score when we get down there, whether it's a field goal or a touchdown.

Re: Effect of Polamalu's absence
We didn't really have too much focus on Polamalu. When he was in the game, we were still able to move the ball. We just didn't execute towards the end of the drive.

Re: Finishing drives
We just didn't finish, that's what it was. We gave them the game. We're not in here like they beat us, we gave them the game. 

Was it encouraging to be able to play with the Super Bowl champs?
I don't think we're going to sit here and take encouragement, because we took a loss. We're not happy that we played them a close game, we're supposed to win.

Did the better team win tonight?
No, I know that the better team didn't win. Not at all.

Jason Jones

Re: Physical, defensive game
Both defenses played their butts off. We knew it was going to be a physical defensive game. It came down to who was going to make the most plays. They made their plays, and we did. We felt that we dominated them, but they made their plays so we're going to give it to them.

Re: Elusiveness of Roethlisberger
He does that every game. We see that on film every week. There are times he's going to get away from the first tackler and make plays with his feet. He did that today. It was a tough one to swallow, but we're going to move on and get ready for the Texans.

Re: Steelers adjustments
They were doing quick passes and taking us out of the rush. He's doing one step passes, and that's not enough time to get to the quarterback. That kind of hurt us.
*
*Re: Effect of loss on the team
We walk away with our heads up. We're going to take this anger out on the Texans.

Kyle Vanden Bosch
*
*How much did you blitz?
A normal amount. We weren't a heavy blitz team last year. We didn't come with a lot of blitzes tonight. We expect when we come with a four-man rush to either get pressure, a sack or a hit on the quarterback every time. That's our mentality, and that's the way we're going to continue to approach it.

Did the Steelers' passing attack affect the game plan? *We dressed eight defensive linemen, and we kept rolling guys in. I thought we had a lot left, even in overtime. We played hard to the end.

*Re: Griffin causing Ward to fumble at the end of regulation
That's the type of thing we preach in practice, that's the type of thing we preach in games. That's the type of defense we want to be – never give up. It couldn't have been more dire than when he (Ward) was running, all they had to do was kick a field goal. Griff made a great play.