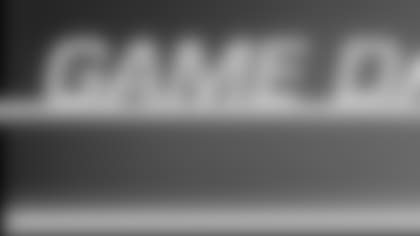 *STEELERS at TITANS SUNDAY, DECEMBER 21, 2008 KICKOFF -- 1:00 P.M. *
Steelers (11-3) vs. Titans (12-2)

Pittsburgh Steelers (11-3) at Tennessee Titans (12-2)
Date: Sunday, Dec. 21, 2008
Kickoff: 1 p.m. (ET)
Site: LP Field (69,143) • Nashville, Tenn.
Playing Surface: Natural Grass
TV Coverage: CBS (locally KDKA-TV, channel 2)
Announcers: Jim Nantz (play-by-play) Phil Simms (color analyst)
Local Radio: Steelers Radio Network WDVE-FM (102.5)/WBGG-AM (970)
Announcers: Bill Hillgrove (play-by-play) Tunch Ilkin (color analyst) Craig Wolfley (sideline)

**A Look at the Coaches

*Pittsburgh Steelers Head Coach Mike Tomlin
Overall Regular-season Record: 21-9 (.700)/second season
Regular-season Record at Pittsburgh: 21-9 (.700)/second season
Playoff Record/Years: 0-1/one year

Tennessee Titans Head Coach Jeff Fisher
Overall Regular-Season Record: 127-101 (.557)/15th season
Regular-Season Record at Tennessee/Houston: 127-101 (.557)/15th season
Playoff Record/Years: 5-5/five years
* Series History
Series History: Series began in 1970
*Overall: Pittsburgh leads 38-28
At Pittsburgh: Pittsburgh leads 23-11
At Tennessee (Houston): Tennessee leads 17-15
Neutral Sites: n/a
Last Regular-Season Meeting: Sept. 11, 2005 (in Pittsburgh)
Pittsburgh 34, Tennessee 7
Postseason Series: Pittsburgh leads 3-1
(postseason record not included in overall series record)
*• Franchise in Houston prior to 1997; known as Oilers prior to 1999 *Pittsburgh is 38-28 all-time against the Tennessee Titans,including a 23-11 advantage at home and a 15-17 mark on theroad...Pittsburgh defeated the Titans 34-7 on Sept. 11, 2005, agame which saw Steelers'QB Ben Roethlisberger *throw twotouchdown passes and finish with his first career perfect passerrating...Pittsburgh has an all-time record of 1-7 in Tennesseesince the Titans moved there in 1997, with the only victory comingon Nov. 25, 2001 (34-24)...Tennessee had won three straight inthe series and 10 of the past 12 games, including a 34-31 overtimevictory in the AFC Divisional Playoff in 2002, prior to the Steelers'victory in 2005...the two Steelers' victories in that span were aseason sweep in 2001, when both teams were in the AFC CentralDivision...included in that season sweep was a 34-7 win on Oct.29, 2001, the first Monday Night Football game in Heinz Field history...Mike Tomlin *has never faced the Titans.
* *
*Steelers-Titans Connections
Steelers-Titans Connections: Several Steelers have ties to the Titans and the Nashville area.
Linebackers coach Keith Butlerplayed linebacker at the University of Memphis (1974-77) and also coached at his alma mater from 1990-97. Wide receivers coach Randy Fichtner coached at Memphis twice (1990-93, 2001-06). Titans with ties to the Steelers or Western Pa. include S Chris Hope, who played for the Steelers from 2002-05. QB Kerry Collins played collegiately at Penn State. Assistant special teams coach Marty Galbraithcoached at Pitt in 1991, while offensive line coach Mike Munchakplayed at Penn State.

What To Look For

*PITTSBURGH TEAM NOTES
* 
• The Steelers look to improve to 12-3 on the year and put themselves into position to have home-field advantage throughout the entire AFC playoffs.
• The Steelers look for their first win in Nashville since a 34-24 victory during the 2001 season.
• The Steelers are looking to improve to 39-29 all-time against the Tennessee franchise (formerly the Houston Oilers and Tennessee Oilers).
• The Steelers look to improve to 10-1 against AFC opponents this year.
• The Steelers look to improve to 17-18 all-time on the road in the series history.
• The Steelers look to improve to 7-1 on the road this year.

*PITTSBURGH INDIVIDUAL NOTES
* 
*QB Ben Roethlisberger
• Needs 138 passing yards to become the first Steelers' quarterback with three straight 3,000-yard seasons. QB Terry Bradshaw had two consecutive such seasons in 1979-80.
• Needs one touchdown pass to become just the second quarterback in team history to throw 100 career touchdown passes (Terry Bradshaw - 212). Roethlisberger currently has 99 career touchdown passes.
• Needs one 300-yard passing game to move into sole possession of first place on the team's all-time list ahead of Tommy Maddox. Roethlisberger currently has six.
* 
*WR Hines Ward
• *Needs 136 yards receiving to reach 1,000 yards for the season. It would be his fifth 1,000-yard season and his first since 2004.
• Needs 13 receptions for 800 in his career.

*RB Willie Parker
• *Needs one rushing touchdown to move into sole possession of eighth place for rushing touchdowns on the team's all-time list with Rocky Bleier. Parker currently has 23 rushing touchdowns.

*K Jeff Reed
• Needs eight points to surpass Roy Gerela for second place on the team's all-time scoring list. He currently has 724 career points while Gerela finished with 731 career points.

LB James Harrison
• Needs a half-sack to break the team's single-season sacks record he shares with Mike Merriweather. Harrison currently has 15 sacks in 2008 while Merriweather finished with 15 in 1984.