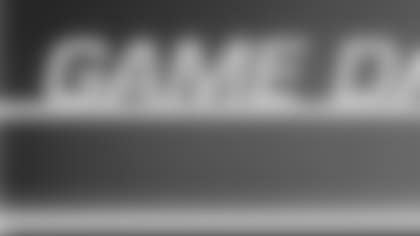 STEELERS vs BROWNS SUNDAY, DECEMBER 28, 2008 KICKOFF -- 1:00 P.M. ** STEELERS CONFERENCE CALLS VS BROWNS
Head Coach Mike Tomlin

(On clinching a playoff spot early for the second year in a row)- "I think you make the decisions that you have to make based on the circumstances of the time. I think we were in a different circumstance last year than we are this year of course. We didn't have a bye, we were riddled with injury. This year we have a bye, we happened to be getting some bodies back so it's two totally different scenarios for us."

(On resting starters)- "I don't know that I have a philosophy per se in that this is how I would handle something regardless of circumstance. I think you look at the circumstances involved in each individual case or in this case each individual season and that's what we're attempting to do approaching our play here this week."

(On if everyone will play)- "Everybody's going to play. We've got respect for this game and this rivalry and we're excited about having the opportunity to finish our season on a positive note. We've got some goals that we set out to accomplish at the beginning of the season and we want to put an exclamation point on everything that we did, whether it was drill work, practice, a half or a game and definitely the season. We've got an opportunity to do that this Sunday with a winning performance so that's where our minds are at."

(On if teams get out of rhythm if starters rest for consecutive weeks)- "I'm sure you could say that but the opportunity to earn a bye, is a free pass to the second round of the playoffs and I don't think anybody is going to turn down that opportunity for fear of getting out of synch."

(On Romeo Crennel)- "Romeo was one of my first windows into the NFL when he was defensive coordinator with Chris Palmer. They gave me an internship and that was the first time I worked with NFL players and coaches. It was a great experience for me, Romeo was very good to me, he challenged me, evaluated me and I've always followed him since that time. The next year I was able to get in the league down in Tampa and he's been one of the guys that I've looked up to since I've been in this league."

(On it being hard to show emotion as a coach of color)- "I really don't have an opinion. I'm looking forward to the day when I don't have to answer questions about color and more just about how I do my job or the level of efficiency of which I do my job. I think that's what we're all shooting for and I think the more we try to move past those kinds of questions, that's when real progress will be met."

(On James Harrison as an MVP candidate)- "He is for us. We know what he does for us, he's been the catalyst for a lot of good things that have gone on with our football team this year. He does a lot of things well, he gets a lot of press for his ability to rush the passer but he's great in coverage, he's been great on special teams for us. This guy is willing to do anything, there's no job too small and for those reasons, we hold him that regard. Whether or not the league holds him in that regard of course is out of our control but we value what he does for us, no doubt."

(On the balance of his offense)- "It could be better but we are what we are. We're and 11-4 team trying to be 12-4. I tend to focus on that because that is the bottom line for us, whatever it takes for us to win. I don't care if we win in shootouts or we win in nail-biters in the close, low-scoring games. That's what were and that's what time of season it is for us, it's about pulling games out, playing together and staying together. We have deficiencies just like all teams have deficiencies, our goal on a week-to-week basis is to play to our strengths and minimize our weaknesses to that we're capable of winning that particular week."

(On this possibly being Ben Roethlisberger's best season)- "I'm not of that mentality in terms of evaluating this season as opposed to those in the past. At this point we're just trying to put one foot in front of the other and meet the challenges of today. He's been clutch for us, no doubt, this year, there's a great deal of belief when you put the ball in his hands and you need plays. I think that he's one of the guys that relishes that moment where some people don't, he's one of the few that do. Because of that he has a great deal of belief in himself and the guys have got a great deal of belief in him and we've been able to overcome some adversity and some tough circumstances."

(On things that concern him facing the Browns)- "Absolutely, we respect those guys. That's a professional football team, they've got very good coaches and we respect those guys. They've got top-quality players, guys who are some of the best in the world at what they do. Braylon Edwards, Joe Thomas, Jamal Lewis, Josh Cribbs, et cetera, we respect those guys. This is the National Football League, and there's a fine line between being 11-4 and 4-11 and we understand that. Some of those things are in our control and some of them aren't. The reality is that every time you step in stadiums you're capable to being beat. That's the same team that beat the New York Giants on Monday Night Football. We're aware of that so we're preparing to be at our best this weekend."

(On what the Titans did with the terrible towels)- "I really have no reaction because I didn't see it when it occurred. My only knowledge of it are the things that happened in the days that followed and because we don't play them and we're not scheduled to play them, it's a non-issue for me. Maybe our paths will cross again at some point this year and if it does then it will be an issue or it will be a question or a storyline in regards to the game. Really, I don't have a reaction whatsoever."


(On the Browns-Steelers rivalry suffering from the imbalance)- "Not from my perspective at least. We just live one game at a time, we've got a big game this week against those guys and we know that they're capable of coming here and getting after us. That's where our head is at and the body of work is the body of work."
(On Tony Dungy saying he should be MVP)- "That means a great deal especially coming from a guy like Tony Dungy. I'm really astounded by it."

(On preparing for the Browns offense)- "It's a little tougher because you don't really have that much film to look at for certain guys. Then, you're in the situation where you don't know exactly what it is you're going to get from their offense in terms of formations and plays. It's a little harder."

(On being an undrafted free agent)- "What you put in is what you get out. I've put in a lot of work to get to the position that I'm in right now. That's about the only thing I can really think of and I've been fortunate and blessed by god to have an opportunity to do that. If it wasn't for the fact that Clark Haggans broke his hand way back, I would have never had another opportunity to play ball."

(On playing with a chip on his shoulder like Joshua Cribbs)- "Yeah, you come out of Kent and you're not in a college that is one of those highly recruiting out of college or a big name college. You come in, you're undrafted and you're not going to get the same opportunities that a first, second or third guy is going to get. A guy that comes in and they give him a million dollars, they're not going to just go and release him after one training camp just because they don't feel like he's panning out where a guy who's undrafted, he has to come in a do something spectacular just to have an opportunity to play on special teams. I feel him and I both play with a little bit of that on our shoulders and to be honest with you, each year I come in and prepare to get ready for the next season, I'm coming in and I'm that same undrafted free agent that's fighting for a position and a spot on the team."

(On tackling the fan that ran onto the field during a game)- "I remember picking him up, throwing him down and just holding him until the police came. It really just kind of happened. My whole mindset was if he got close enough to our sideline, I was going to grab him and that's what I did."

(On Bill Cowher as a coach for the Browns)- "That's a decision that he wants to make, where he goes is up to him. I'm happy to see anybody get in and have an opportunity to do some big things. That's something that I guess he'll have to decide when the time comes."


(On Bill Cowher)- "He's really what you would call a players coach. He's going to take care of his players, he's not going to beat you into the dirt or just do things to prove that he's boss. He really takes care of his players. As far as an impact that he had on me, I can't say it's anything that significant or negative."