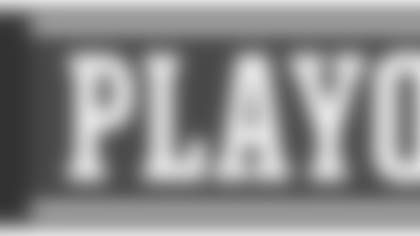 DIVISIONAL PLAYOFF GAME SUNDAY, JANUARY 11, 2008 AT HEINZ FIELD KICKOFF 4:45 P.M. HEAD COACH MIKE TOMLIN Tuesday, December 30**
Coach Mike Tomlin: Good afternoon. It seemed to be a very productive day for us with our team. Met with them this morning and talked to them about what we needed to accomplish during the bye week and that is quite simply to get better. Individually and collectively, indentifying some areas that maybe we are deficient in from a technical standpoint. Individually work with our coaches. We had a great deal of individual time at our practice to work on their growth and skill development. I am true believer that we need to continue to sharpen our tools for the battles that await us and we are capable of getting better even at this juncture of the season. Had a good practice from that standpoint. Had an opportunity to compete a little bit, Steelers vs. Steelers, pass under pressure, third-downs, opportunity for some people to get work in those areas and I thought it was very productive. With that, we will come in here and do a similar thing tomorrow. I'll answer any questions.

How do you avoid losing your edge when you have a week off?
Just that way, doing the program we prescribed for the men this week and that is to identify minute details, areas in which we can improve, specifically in things that we are doing positionally and technically. That is why you schedule the practices in the way that we have done it, where defensive linemen spend a great deal of time with Coach John Mitchell working on their skills, etc. Then you have the opportunity to bring it all together and compete. Quarterbacks working with wide receivers and timing, coverage and rush working together defensively, I think that is the only way to do it and that is the way we are approaching it.

Update on Ben (Roethlisberger)?
He is doing better of course. He is starting the process of taking the battery of tests that come after one sustains a concussion. Don't know where we are as a result of those tests. We have less urgency this time around because we don't have a game this week, quite honestly. Held him out today like we did a lot of veteran players, guys like James Farrior and so forth. We are going to proceed slowly with him because we have that luxury, but we feel comfortable with where he is relative to Sunday and where he is capable of being next week in preparation for a game.

Safe to say he won't practice this week?
I am not ready to say that just yet.

Could the injury have been avoided?
Does it really matter? We don't have that luxury. We don't live in that world. I'd never second guess the decisions that we make. We are thoughtful in the process of coming to those decisions and when we make them we live with them and that is what we are doing in this instance.

Have you ever has a concussion?
I don't know what he is going through because I am not him. I sustained several concussions playing the game of football. I know that is it something that is initially scary and then uncomfortable and then you get back to being yourself and you move on. I can't speak to what he is feeling because I am not him.
*
*What degree was it?
I have no idea.
* 
*Does that matter?
I am a football coach and I am not going to pretend to be a medical expert. I rely on the expertise of our medical staff in regards to that. They dumb it down pretty good for me.

If medical staff gives Ben the go-ahead to play, do you still talk to him about it to make sure he is ready?
Usually my feelings are one in the same with theirs. If they err, they are going to err on the side of caution. There has never been a circumstance in the two years that I have been here where they have given the green light on somebody and I felt uncomfortable with it.
* 
*Have your experiences from playoffs last year helped you going into this year?
I'll let you know after next weekend. Experience is only good if you get better. We were one-and-done a year ago and we are trying to of course not be that this year.

I-formation, do you expect to use it more?
It really depends on who we're playing and how the chips stack up. We are unable to develop a game plan at this point because we don't know who are opponent is. He (Sean McHugh) has shown us some skill sets that lend itself to that kind of football and I think that is why we went out and acquired him when we did. He has been a good component for us. The extent at which we use that of course will be determined by a lot of things and some of them are question marks at this point.
* 
*Not knowing the opponent, do you practice this week considering all three?
We have a luxury where we have pretty much seen everybody that we are going to see anyway. Whether this season or later in the year last year, from a personnel standpoint. We haven't seen Denver, of course and we haven't seen Miami, but we played both of those teams a year ago, later in the year, pretty familiar with their personnel. So there will be very little surprises from that standpoint when we find out who we play.

What areas do you think you have grown most?
I am not in evaluation mode. I'm really not. I am just trying to play and win. Today, that is where I am at. Maybe when it is all said and done and hopefully that is a month from now, I can sit back and look at those things. But you know me, I am a doer and not an evaluator.

Have experiences from last year helped you this year?
You would think so. Hopefully I am better again next year and the year after and the year after. I know Dick LeBeau has that mentality and he is 50 years in. So I think it goes without saying that hopefully we are getting better and if not, then we aren't real smart.
Is it an advantage to have Byron Leftwich as your backup?
He has been a blessing to us. He really has. That is one of the things you do think about when you look around and you see that guy who has franchise quarterback experience, playoff starting quarterback experience. He has been the guy, those shoes are comfortable to him. He is one of the guys that when something happens you look around and you are going to throw him into the game, he doesn't have that far away look. He's a been there done that guy. He loves that opportunity to deliver for this team. I think this team is very comfortable with him when he gets called upon. So it has been a tremendous blessing to have him on our football team and aside from what he does inside the white lines when called upon, he is a very good teammate, very good at practice, and very good in the locker room.

It looked like you enjoyed his touchdown run.
That was pretty funny, you have to admit.

Franchise quarterback experience – does that mean a lot?
Walk a mile in a quarterback's shoes. It's a lot that comes with that job. Too much credit, too much blame, there is no substitute for having experience in that area. He has been that guy and he is getting an opportunity at this juncture in his career where he can take a step back and just appreciate being on a team and being a football player. I think he has done that, not that he doesn't want what comes with being a franchise guy because he is a competitor, but I think it is a unique opportunity for him to step back a little bit and enjoy being on a football team and being a good teammate. When the situation arises, that burning fire in him is always ready to deliver what he is capable of doing.

Ryan Clark update
He is progressing nicely. He is a little sore today because he got a good lift in yesterday, which is a good sign that he was ready to lift weights. He did that, a little sore today, it kind of comes with that. If we are going to err, we are going to err on the side of caution with him as well. This bye is a blessing in a lot of ways for guys like Ben, Ryan Clark and James Harrison and they are benefiting from it.

Your plans for the weekend – will you watch the games?
I am going to watch. I am. I think that watching televised games gives you a different perspective from time to time, one that I like. You don't get much opportunity to do that in this business so we are going to watch I am sure. Not only me but everybody and we are waiting to see how this thing unfolds for us.

What's different about it?
I probably don't watch in the ways that the fan watches it, but some of the line of scrimmage communication with the audio is significant and interesting to me. Some of the commentary in the game that comes out of production meetings from hearing coaches and players speak is interesting to me. I'll watch it, but I will probably watch it in different ways than most people do.
*
*Ben told the media that he hurt his shoulder again after the Tennessee game.
I have no idea. Not to mean that everything that is said in those games are true, which is interesting to me.
* 
*Do you gain insight from watching the games on T.V.?
I like to think that I do. I probably don't, but I can convince myself that I do.

Are you more guarded with what you say after watching them?
Believe it or not, I am always very guarded about what I say.