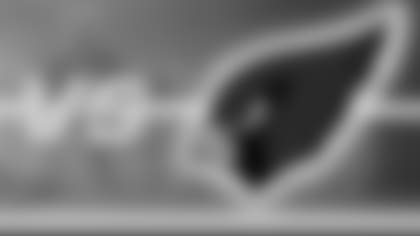 ](http://www.steelers.com/adPromo/clickThrough/processClick.io?adPromoID=95922)
STEELERS vs. CARDINALS THURSDAY, AUGUST 13, 2009 KICKOFF IS AT 8 P.M. HEINZ FIELD
HEAD COACH MIKE TOMLIN'S PRESS CONFERENCE TUESDAY, AUGUST 11
Coach Mike Tomlin:Good morning. We had a productive special teams practice this morning. We kind of put in the final installations that are associated with getting ready to play a game—onside kick, onside kick return, some things of that nature. It's some situational football; some obscure things to make sure that we don't get caught ill prepared if a situation arises late in the football game. We are at that point in training camp where it's time to face a new challenge and take a step. We look forward into stepping onto Heinz Field and putting on the black and gold and performing for our fans. We look forward to the challenge of playing the Arizona Cardinals. Of course, they're a very talented football team. We are familiar with that. Probably as familiar with that as anybody, considering that we were the last people to play football there a year ago. Looking forward to watching our young guys play against some of their young guys. They have a quality young quarterback, Matt Leinhart. That is going to be a great test. We seem to have some good depth and competition in the cornerback and safety positions. It's going to be fun to watch those guys get pitted against that offense. The guy like that who can throw a football like the way he is capable of throwing. Beanie Wells, of course, is a young running back that they have, he has a special talent of course we are familiar with him, being from Ohio State, I'm going to be interested to see if our guys can get that kind of a guy on the ground and so forth. So there is a lot of those kinds of issues but more than anything, we're just concerned about coming out and playing the game extremely fast and extremely hard. We realize that we are not going to play perfect, but we've got to have a Steeler kind of tempo in our play. We can't be tentative; we are going to talk to the guys about that. Of course, we hope that produces a winning performance for us. 

Based on the game the other night, did you put a defense on the fake punt?
No I did not. I'm just going to hold onto myself like everyone else in regards to that. That was a cute little play though. It was.

Has anyone been ruled out for the game?
No not at this point. It's a safe assumption that Darnell Stapleton is not going to play. But being that it is a preseason, we don't have a time table in terms of having to rule people out. I just assume to keep everyone alive at this point, until the eleventh hour if you will.

How much game planning goes on for the first preseason game?
Not a lot of game planning, per se. The big thing is that you want guys to come out and play with great tempo and play with speed. That being said, you run some course stuff that you know they are going to be familiar with. It's going to be some first-time opportunities for some guys out there and there are going to be motions and things of that nature that are going to be a factor. So we are going to put some base football in all three phases-stuff that guys are capable of executing because that's what we want to see them do. We want to see them execute at a high level. We're not interested in tricking Arizona to be honest with you, we want to play good assignment football so we can see who can play football.

How many series would you like to use Ben and how much of that would be dictated by how many starting offensive linemen you can actually keep in the game?
Our intentions right now as a couple of series with those guys- we're going to try to keep that first unit together but we'll see. We haven't come to that decision at this point. Again, in the preseason some of those decisions don't have to be made in a timely manner and I just assume to wait in the 11th hour to determine that. But you can look at history and see how we've played people in the first preseason game, and you can make your conclusions from there.

Have they outlawed the wedge on special teams? Do you think it would have the intended effect on making it safer out there? Does it cause you guys to take a look at different players to man your special teams?
I personally don't know if eliminating the wedge is going to get the desired effect in terms of the injuries. Hopefully, it does. I don't know if it will. The reality is that's a valid football play. It always has been, and probably always will be. It's going to be similar bodies. What's going to happen is, basically what they said, is you can no longer have more than a two-man wedge. So I think generally, you're going to see multiple two-man wedges, roughly two or three yards apart, and they're all going to converge on the people that he intended to block, and at the end of the day it's going to be very similar to what went down in the past.

What's your take on the potential on the kick return and the punt return?
Really, I'm excited about watching these guys perform inside stadiums. I feel very comfortable in terms of what we're looking at out here in Latrobe in terms of guys naturally being able to settle under the ball as a punt and kick returner. You really don't have an understanding with what you're working with until you get those guys and some live action. We got some guys that we are excited about and looking forward to watching them do it; Mike Wallace as a kick returner, Joe Burnett as a kick returner, Joe Burnett as a punt returner, and some other young guys. So we'll just continue to work those guys and hopefully they distinguish themselves.

Did you determine which guys you are using for punt/kick?
Not at this point, I know that Mike (Wallace) is going to get the first kick return. It's up in the air with Joe Burnett with the first punt return. But, I haven't made those kinds of decisions. You know when we are getting ready for the first preseason game, we're really kind of in the camp mentality here, and we don't start zeroing in about 48 hours or so before the game. So I'm really just starting that process here today in terms of looking at some of those issues. We really have more of a camp mentality in terms of just continuing to work and evaluating the guys and what we are asking them to do in Latrobe.

Will you look at (Stefan)Logan (Stefan) as a punt returner?
Yes.

(Stefan) Logan mentioned he was having a tough time as a receiver. Have you seen that?
I hadn't seen a lot of him. We've given him some specialty plays and things of that nature. I'm sure his assessment of it is probably pretty close. He needs more looks and that's why we're here, and hopefully we will continue you give him those.

Have you let the guys watch the Super Bowl tape?
I haven't. They have a new defensive coordinator so there is going to be some differences there. The offensive coordinator is in Kansas City, so there may be some differences there. Each year is very new, and like we always say; we are in the process of building our team for 2009, we don't look in the rearview mirror in terms of some things that were done a year ago. So there will be some value in terms of watching that tape. Physical matchups, what people are capable of from an athleticism standpoint, but schematically, and where this game is going here in 2009, I think that's part of the thing that makes the first preseason game or the first game out special, because there is the element of the unknown. You have to be prepared. Your techniques have to be fundamentally based, because you don't know what you're going to get to be quite frank.


Any particular young guys you want to see perform?
I am eager to see all of them play. I think all of these young people have had their moments. Positively and negatively, it comes with being a young player at training camp. I know that when you step in the stadium it is not too big for some and maybe it is too big for others. Some distinguish themselves positively and negatively when you start playing football games. So that is what creates the anticipation for me as we prepare for Thursday night. I know that we are going to gain some clarity.

William Gay, first team?
He's been rock solid and I know probably something is going to be made about him being a starter, but there is not that vibe on this football team in regards to that. This guy has played a bunch of football for us. He is starter like he has been in a bunch of huddles at critical moments for us. So both he and Lawrence (Timmons) have a lot of quality time on our football team and on our defense. In the press guide they are first-time starts but it is not their first rodeo by any stretch.

What quarterback is playing?
We are anticipating four will. Again we have been in preseason game where we intended to do something and maybe didn't happen. We will see. We would like to.

Is Justin Hartwig one of those 11th hour guys?
He is and if he can't participate (Doug) Legursky will get the start at center.

Is Rashard Mendenhall a rookie or second-year player? How has he evolved from last year?
He is a second-year player and that is how I treat him. That is what I expect from him. I expect the jump from him that I expect from all second-year players to take. This is his second lap around the track in terms of being a professional athlete and football player. Those are our expectations of him. Injuries are a part of the game, we accept that. We don't make concessions because of injury. We expect him to be a mature guy and to this point that is how he has conducted himself. He acts like a guy who has been here before, a guy who is ready to burst onto the scene, a guy who is willing to put his hand in the pile and help us win.

Aaron Smith said he has seen Ziggy Hood progress faster than he has ever seen anyone in that position, have you seen that?
He better, we took him in the first round. Aaron and some of those others guys were taken at four and five. He better look like he has some good pedigree. But he has a good football character, he is a sharp kid. We said those things about him when we drafted him. Anyone at Missouri who had any contact with him talked about the things that you can't measure with him. His physical talents are his physical talents, but what he is willing to do is what attracted us to him. He hasn't disappointed in that regard, doesn't mean that his play is above the line just yet. We will probably know a bit more Friday morning.

Did it say a lot when he stayed in Pittsburgh this summer?
Again, that's him. That is how he conducts his business and it is in line with what we have heard about him so it isn't much of a surprise.

*
* *
* *
* *
*Are you anxious to see your guys perform after these 10 days?
It's that point in the process and I am a guy that appreciates the journey. We have done what he had to do here for 10 days or so. It's been good and now it is that time in the process where we take the next step and get a little more information. Turn the heat up just a little bit on the process and of course there is some excitement that comes with that.

There is a report that a handful of teams are interested in Michael Vick?
I'll say the same thing that I said last time in regard to free agency. If people are capable of helping us win, we are going to have a level of interest in those guys. I am never going to discuss free agents individually. I don't think that is appropriate, I think that is fruitless and I think that conversation can be endless. If I start a conversation about Michael Vick then I would start a conversation about Plaxico Burress and everybody else that turns up on the wire at some point. We do our due diligence and evaluate and look at potential guys that are capable of helping us win, guys that have a capable skill level, he is one of them, so we are doing our due diligence.