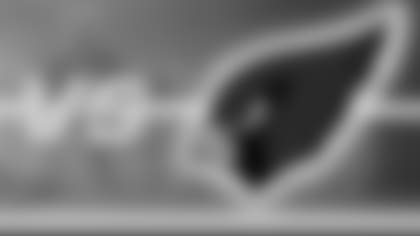 ](http://www.steelers.com/adPromo/clickThrough/processClick.io?adPromoID=95922)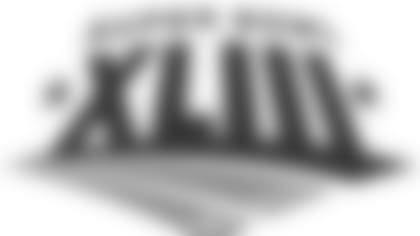 STEELERS vs. CARDINALS SUPER BOWL XLIII SUNDAY, FEBRUARY 1, 2009 KICKOFF IS AT 6:00 P.M. TELEVISED ON NBC RAYMOND JAMES STADIUM
CARDINALS QUOTES SATURDAY, JANUARY 24
Cardinals Head Coach Ken Whisenhunt
**
On what the mindset of the team is right now, whether it be euphoria or business-like:
"I see elements of both. I don't know if euphoria is the right word. I see excitement. I think that will continue to grow when we get to Tampa. I also see good work in practice. There is a business-like approach in practice. I think it is a fine line between the two of them. I think one of the things we have talked about a number of times is not losing our focus because we did that a couple of times this year and it didn't work out too well for us."

On how to temper the players' extra enthusiasm and energy before the game:
"It is hard. This game is about starting and stopping. You have so much down time between when you warm up, when you actually go back on the field, halftime, time outs. It seems like every time there is a change of possession (there is another time out). All you can do is try to prepare your team that that is coming and make sure they are aware of that. If you don't, because this game lasts longer than a normal game, you will run out of gas. That is one of the things we have talked about and try to prepare the team for."

On Tim Hightower's role in the last drive of the NFC Championship game:
"It is no different than what we have done all year. We have had certain situations where we have used Tim. Obviously, earlier in the year, in our short yardage and goal line package, and that's where he earned his shot at getting more carries in the regular offense. There were some specific plays in that drive that Tim was a part of that package. We felt confident, not so much as it was Tim, we do feel confident in Tim, but it was more about the packages and scheme of what we were trying to get done. That is really why. It wasn't so much devised to get Tim the ball as it was the flow of the game and where the calls took it."

On if there is a danger in trying to install too many extra plays with the extra week of practice:
"We saved some spots just for that. We didn't put as much of our base things in as we normally do on a game-plan week because you see more film and you have more ideas, especially over the next three or four days. That is what is important. We treated it like a normal week, so that limited us from doing that too just because you had the same number of reps and the time constraints that you normally have, so that helps. You do have to make sure that you don't do that or else you will wind up with a game plan or a call sheet that has way too stuff on there."

On if any news stories disrespecting the Cardinals has stood out to him:
"I tell you what; it has been tough because every time you turn on the TV or read something, it wasn't very good. That kept you from not reading it or not paying attention to it. There wasn't anything in particular. You didn't have to look hard to find something that would motivate us."

On coming from behind in games:
"I think we've fought through a number of different games this year. The one thing that we have been pretty consistent with is in games that we've gotten down we have worked hard to come back, and we have been able to put some points on the board, even though we didn't do that in New England obviously. You never know how the games going to go. I feel like we've been doing some good things offensively, especially in the playoffs. If it came to that type of situation, I would expect our team to respond."

On the impact of the gadget plays they've been successful with:
"Usually if the play works it is for a big chunk of yardage or a touchdown. When you have those type of plays, much like some of the big plays that Larry [Fitzgerald] has had for us it kind of ignites your team and gives your offense some confidence so they can be successful, and it charges up the defense. Whenever you have a big play it gets the juices flowing, so I think that's a big part of the reason that we have them and why we use them. Even though it is a risk-reward situation, if you do pull it off, there are bigger rewards from the standpoint of what it does for the team."

On throwing in defensive players in those types of plays:
"We've had a mix of both [base and gadget plays]. We've had defensive players in there that are just base plays."

On how Travis LaBoy has looked the last couple days:
"He's getting more comfortable with his elbow and what he's going to have to do to be able to play. That's what we asked him to do this week. I think next week we will get more of a focused look at how limited he would possibly be if he would be limited at all. That's going to be the determining factor in how much he plays."

On the state of punter Ben Graham:
"He's fine. It was good this week for him to get it back. I expect him to punt in practice next week and for there not to be any issues."

On if the Super Bowl will be more of a road game because Steelers' fans travel well:
"I would anticipate that it would be. My last experience was from the other side of it, and it was sort of like a home game for us in Detroit when I was coaching for Pittsburgh. Their fans travel well. Hopefully that's something that we're establishing with our fans. But I do anticipate they will have a big following."

On advising the players to deal with their ticket situations now:
"That's part of why we did it today, to get it out of the way. One of the first things I said to them, even the last time for the championship game was take care of that business early, get it out of the way. In fact, turn it over to somebody else, let somebody else handle the tickets for you so you don't have to say no, you don't have to deal with the family members that are asking for things because that does lead to distractions and that's something we are trying to minimize."

On if the Cardinals players have a curfew next week:
"Yes."

On if he will disclose what time that is:
"No."

On special teams captain Aaron Francisco:
"He's done a good job for us this year, not only as a special teams player but in some of the packages we've asked him to play defensively. He's really grown up. Earlier in the year when Adrian [Wilson] had the hamstring [injury] and he was forced to play a little bit more on our defense he's done a nice job. As far as developing young players, getting them into a position where they can play. Two things you have to do to become a good player, you have to make your way through special teams, which Aaron has done. Then you have to play well in the opportunities you get, which Aaron has done for us this year. I'm excited about Aaron's future with our team and the fact that he has gotten some confidence from making some plays—if he would tuck the ball away [laughs]."

On how he adopted his even keel attitude:
"I don't know. Maybe that's the way I'm wired. I've always been a little analytical in my approach to the game. Maybe that's because I'm an engineer by trade, that's what my degree is in school. I think maybe that helps. I do have my times but maybe I just hide it well."

On if he told Darnell Dockett to go down next time he gets the ball:
"Yes I did. But how much does Darnell actually listen to you [laughs]? At the end of the championship game with the ball in his hand you know he's going to try to score."



Cardinals LB Karlos Dansby
**
On how fun it has been to be part of a defense that has been making plays and causing turnovers all postseason long:
"It is huge. To play at this level and play at a high level, it's huge. Having tackles for a loss in the playoffs is big. It's big for the defense; big for the team. I'm just trying to do my part."

On his level of intensity from week to week:
"It takes about three or four days to come down from one of these games. This game is going to be huge. We have a chance to build up. We have a whole week to build up in Tampa and just soak up the atmosphere. It is going to be huge for us."

On if he feels like he has "arrived" now with this playoff run:
"I think our team has arrived and that is the main goal. It is about the team. All of the individual accolades will come once we continue to win. We have to win this game to earn our respect. It is going to be a tough game."

On how to attack the Steelers' offense:
"We have to be physical. We have to be physical at the point of attack. That is their mindset, so you have to have the same kind of mindset. You have to fly around, be disciplined. They wait on you to make mistakes. We have to be solid all the way around."

On if he would lay out Steelers QB Ben Roethlisberger if he had a chance:
"You have to take your shots. That is with anybody. That is with him, the running backs and the receivers. You have to take your shots when you get them because they don't give you many opportunities. When you get an opportunity, you have to take advantage of it."

On if being across the country in Tampa could be a disadvantage for the team:
"The Super Bowl is important. Period. This stage is huge. It is a childhood dream, so you have to stay focused, keep your head down and keep grinding."

On if he is happy to finally be heading out to Tampa after the Bye Week:
"Yea. We hate to leave Arizona right now because we are on an emotional high here. We are going down to Tampa with only one goal in mind and that is to win a Super Bowl."

On if he feels like he got everything accomplished this week that he wanted to:
"This week, yes. We still have another week, so we still have some more things we have to do; things we have to tighten up. Once we do that, we are going to be fine."

On what it would be like to win the Super Bowl:
"That will be huge if we get this win. We are going to do everything in our power to get it done. It is a tough task at hand, but we are ready for the challenge."

On if it is finally starting to sink in that he is in the Super Bowl now that they are preparing to leave for Tampa:

"I have my cameras ready. When you are all filming me, I will be filming you also. It is an exciting moment in our lives and we are just trying to take advantage of this opportunity."
Cardinals WR Anquan Boldin
On how it feels to get his Super Bowl tickets today:
"It doesn't matter if I get them now or before the game. The people that will be there will be there to support you."

On playing in the Super Bowl in his home state:
"For me, it's a dream come true. That's the reason you play this game, to get to the Super Bowl and hopefully win it. No matter where it's being played; you can play it in Alaska, I'll be grateful to play in it."

On if there is anything personally special to him about playing this game in Florida:
"I don't think there is anything more special than just playing in the Super Bowl. I really haven't thought about it being in Florida. I just want to play in the Super Bowl. That's my main concern."

On if they ended this week of practice on a strong note today:
"I think so. I think we picked up the momentum as we were going through the week. Yesterday we had a good practice, and I think we picked up where we left off yesterday today. So I think we had a pretty good week of preparation, and hopefully next week it's going to be the same thing."


Cardinals C Lyle Sendlein
On the excitement of getting his Super Bowl tickets today:
"Today is the first day it kind of sets in. I've never even seen a Super Bowl ticket, and now here I am holding 15 of them. So it's pretty amazing."

On his journey from playing in this area in high school to now going to the Super Bowl with the Cardinals:
"It's been an amazing ride, and it's by no means done yet."


Cardinals WR Sean Morey
On what it's like to have Super Bowl tickets in his hand and know that he will be playing in the game:
"It's a great feeling to know you don't have to sit in the stands. It's a great privilege and honor to play in the game. It's a great feeling."

On if having the tickets makes it seem like the game is getting closer:
"I think it helps limit distractions. You get the chance to get the tickets in your hand and distribute them appropriately to your family and friends that are going to the game. You can kind of pawn it off on your wife or significant other to handle that business. So it will give us a chance to move past that so the second we get on the plane and leave, then we're 100 percent focused."

On the team's focus at practice this week:
"I think our entire week has been really focused. We've been practicing fast and physical, and I think guys are putting in a lot of work. You have to approach this week as if we're going to play the game this weekend. I think that's helped us mentally prepare and try to get familiar with our opponent. It will give us a better chance to play fast next week in our practices and heading into the game."

On playing his former team in the Super Bowl:
"It's an honor. They have a history and a legacy, a tradition of playing smash mouth football, blue-collar work ethic. I think that this team has sort of taken on that type of identity. We've been able