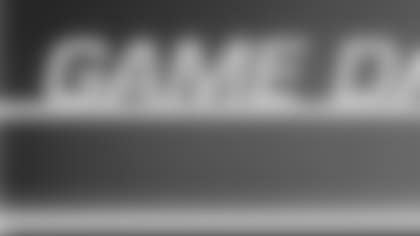 ](http://www.steelers.com/adPromo/clickThrough/processClick.io?adPromoID=95922)
STEELERS at BROWNS THURSDAY, DECEMBER 10, 2009 KICKOFF 8:20 P.M. CLEVELAND BROWNS STADIUM
(Opening Statement)- "This is a lot more fun coming in here like this. I'm just so happy for the guys. They've been working consistently. We talk about every week, the need to play consistent and to play complementary football. I've talked a lot about the way these guys support each other and it's difficult. It's been a difficult season. There have been a lot of things that we've had to work through, but that doesn't change their commitment. It doesn't change their resolve. I saw that here tonight. This is the third game in a row now that we have limited the turnovers. I think defensively, being able to put the pressure on (Ben) Roethlisberger that we were able to put on him, not let him get out of the pocket, which is key and generate the sacks, with some young guys stepping up. King Kong, Marcus Benard, had two sacks. This is really only his second opportunity to play. (Brian) Schaefering, in really his first extensive play time, he has a sack. Also the job they did in the running game, that's a good rushing offense and to be able to hold them in check like that, I thought, was outstanding. You look at the offensive side of the ball where Chris Jennings gets some more carries. I thought he had some nice runs as well. It was just a really solid job. The thing I'm happiest for is the group of guys in the locker room, because we all know how important the games against Pittsburgh are. We haven't been able to beat them for quite some time and to be able to beat them is exciting. It's exciting for me, for the team and hopefully for the city as well. We're going to continue to work hard. I thought we showed some progress last week. I thought we showed some progress this week and that's what we're committed to doing. I'm happy for them and I'm proud of them."

(On Josh Cribbs' play against the Steelers)-"He's outstanding. He's exciting. People feed off of his energy, his toughness. He's a really good person, which makes it that much better because you like cheering for him. The guys respect him on so many different levels. He comes out tonight and is able to produce the things that he produces. It's nice to see, but it's not surprising to see."

(On if the extended use of the Wildcat against the Steelers was in the game plan)-"We go in with a pretty extensive plan each week. Sometimes it works out a little bit better than other times. It was working well tonight so you use a little bit more. We picked up some key first downs in that. It is a part of the program each week. It just gets used at different levels depending on its effectiveness."

(On what he saw from the game film that made him think the Wildcat would be effective)-"There's things that we see each week where we like it and like its effectiveness. Like I said, it just depends because often times what you see against somebody else's version of the Wildcat isn't necessarily what you get depending on your set of plays. You also have to go into the game, see what they're giving you and then say, 'Okay this is what we like. These are the looks that we like. That's what they're giving us. Let's keep going with it.'"

(On the secondary play helping to result in sacks for the defense)-"That group, and the whole defensive group, spent a lot of time in a very compressed amount of time making sure that we didn't have the errors that we had in some weeks past. [They were] quizzing each other. I got involved a little bit in the quizzing, Rob (Ryan) [got involved] and just making sure that everybody was sound, everybody understood exactly where they fit. That's something that we do each week and it's so important defensively for guys to be in the right spots. When we are in the right spots we give ourselves a chance to make big plays."

(On what he sees in Josh Cribbs)-"I see an exciting player. I see a guy that leads not only through his performance, but through his preparation. I have the benefit of getting to spend time with him each week and he's a great guy. He's a good teammate. He's someone you're excited about coaching because there's no ego there. All there is is a guy trying to figure out each week how he can help us win."

(On if he thinks this game is the most complete game the team has played)-"Definitely, and that's how I envision this team playing each week, is complementary football, where all three phases support each other. All three phases understand the game plan to win the game and then are able to go out an execute it. I know I've talked about that a lot and unfortunately we haven't been able to do that as much as we would have liked to, but that's part of the learning process that happens with the transition and new staff, new group of players. What I can tell you is every week they come in and work at it. Each week we learn a little bit more, not only about the system but about each other and about winning. As those lessons continue to soak in we'll continue to win more and more."

(On what this win against the Steelers does for the foundation he is trying to lay with the Browns)-"I think it's further evidence of the things that we've been talking about for a long time and we've been working at for a long time. I know I've said this too before, is I've seen progress. Sometimes the progress isn't as obvious externally as it may be internally because I, again, have the benefit of being with these guys each day, seeing the way they work, appreciating the steps that they make. There are a lot of young kids in there. There are a lot of new players in there. There are a lot of guys that are learning about pro football and learning about team football. Taking these steps forward, it's great because now you can draw back on experiences and it's an experience we've all shared together and that will help us as we go forward."

(On what he saw out of Chris Jennings against the Steelers)-"He's a tough player and we've seen that throughout the course of the year. I think that he has a good burst. There's another guy, a young guy against the best rushing defense in the NFL. He went in and held his own and that's great because now he knows he can. Sometimes that's the biggest lesson, is being able to go in there and say, 'Alright I can do this.' We believe in him and we have given him opportunities. It's a great lesson for him too."

(On why the defense was able to produce eight sacks against the Steelers)-"There were some different things that we saw from a protection perspective that we liked. Some of it was beating the protection and some of it was just great effort. With sacks, somebody mentioned earlier, often times that's also a function of the coverage and I thought those guys did a really nice job down the field staying with the receivers, not allowing Ben to go to his first read, forcing him to go come back to the other side of the field which then allowed the rush to develop."

QB Brady Quinn
(On what they did to beat the Steelers)- "Offensively, we didn't have any self-inflicted wounds. We talk about that being a difference sometimes in games, not turning the football over always helps, having the running game going, whether it was (Josh) Cribbs or Chris Jennings, or Jerome Harrison. They all did a great job, you have to take your hats off to the offensive line. I think the wide receivers in the perimeter made a couple plays that were good enough for the passing game to kind of change field position to get us down there to make a couple scores."

(On winning against the Steelers)- "Personally, I wish I would have had a better game for it, but it's funny how things work out. It's hard to describe it, I'm happy for our team, our coaches, our fans. It's been a long time coming after all we've been through this year. It tells you what kind of character you have with the guys on this team."

(On playing against the number one rushing defense in the league)- "The weather conditions played a little bit of a part in that. Again, we have complete confidence in our line and our running backs, if there's an extra guy in the box, to make him miss. Go on, run on; they did a good job of that tonight. Using Cribbs in that package is something that Pittsburgh has always had a hard time dealing with."

(On the film study)- "Just looking at it from last game to this game, I think we have a lot of positive plays in the first game that we played - earlier in the game. That was something that we tried to utilize in this part of the game."

(On the standard running game)- "Again, the running game opens up for you, whether it's the wildcat or your base personnel regular runs. It opened up everything for us."

(On being a Browns fan growing up)- "It's incredible, hopefully it's a start of a lot of good things for us."

(On the new coach for Notre Dame)- "I think he (Brian Kelly) had a lot of success in Cincinnati. You just have to pray and hope the best for him and hopefully the players will be able to adjust and have a great season, next season."

RB Chris Jennings
*
(On the offense)- "First of all, man, God is good. Jamal [Lewis], there's no better teacher in this game so far that I've played with throughout the years. He took me under his wing and kept me. So far, he's taught me the 'ins and outs' along with Jerome Harrison. Coming from Canada, terminology is different, but how I caught on was because they took me under their wings and taught me the 'ins and outs' of the game."

(On the weather in Canada)- "I actually got away from it when I came down here in August. The weather here and now has no comparison to Canada. We've got snow up there now."

(On the rivalry and what winning means for the team)- "We have so much potential to be a great team and it really means a lot to get a win. It's just joy. It's been a long time coming. Thank God. Thank Mangini for sticking with us and not giving up. We've been through it."

(On his first NFL touchdown)- "The best is yet to come. Hopefully, there'll be more. God blessed me, so I'll run with it."

*LB David Bowens
(On the Steelers last play) – "It just kind of slowed down and it was like one of those slow-motion deals. My hands seemed to be faster than they actually were, but I dropped the ball. As long as I got something on it, I was happy."


(On the effort this evening) – "We were working on a short week but everybody understood their job and it showed in their game. It was a total effort. A 110-percent effort where our guys stayed after it. We were down guys, had young guys in and guys who were just activated and they all came in and did a great job."


(On the defensive effort against Ben Roethlisberger) – "The thing that I am pleased about is that we got him down. A lot of times, you see Ben take the first hit, get out of the pocket and make some big plays. He is going to make plays. He's not a Pro Bowl quarterback for nothing, but for the most part, we contained him. The thing that I am very pleased about is that (Browns defensive coordinator) Rob Ryan stayed with the game plan and didn't abort. They got some big plays against us but then we went to the sideline and collected ourselves and everybody got on the same page."


(On snapping a 14-game losing streak to the Steelers) – "I didn't know that because I don't get into all that stuff and I wasn't here before. But I do understand the significance of the Pittsburgh-Cleveland game. Our guys got up for it. You can throw wins and losses out the door and just go in there with a cold game and a short week for a good old-fashioned kick tail football game."


(On what the win means to the team) – "It means a lot to this team to get a win. It is good that it came against Pittsburgh but if it had come against another team, it still would have been good. It is just two wins. We don't have a lot of room to pat ourselves on the back just yet but we can now play something on tape and show how it is done and just work off of it."

WR/KR Joshua Cribbs
(On what the game means) – "It means everything. I think our fans are going to have a Merry Christmas. There are a lot of Steeler fans around the city so I hope people go to work and kick those Steeler fans."


(On the wildcat offense) – "They overplayed it and I cut back, so the next time, they were scared of overplaying. I did what I do and let my ability talk."


(On returning kicks) – "I just do whatever I can to help the team with. Things don't always work the way you want, but in the end, you have to win the game."


(On the Pittsburgh-Cleveland rivalry) – "I love it. It's been five years for me and we've never beaten the Steelers so tonight feels great."

LB Marcus Benard
(On the game) – "It was a great game. It was a hard-fought win that we needed."

(On the play of the defense) – "We have always been that good, we always play that hard. We play hard, week in, week out. It says a lot about our future and our character. We are 2-11 now, but we came into this game with the odds against us. It says a lot about our team as a whole that regardless of what is going on, we are going to play hard."

(On finally beating Pittsburgh) – "It is a wonderful win for the program. In our meetings this morning, we met as a group and said what we individually thought about each other. The defensive players said something about the offense, the offense about the defense and the coaches about the special teams. We collectively came up with the same answer that we all love the way we stick together. Nobody blamed each other for the losses. We put our heads together and we tried to turn things around."

DB Mike Adams
(On finally beating the Steelers) – "It feels great. This is my third year here and all I have been hearing (from fans) is 'beat Pittsburgh'. This one is for the fans, the die-hards who always want a win against Pittsburgh. That's why I leapt into the Dog Pound. This one was definitely for the fans. Two years ago, we had them beat at halftime but they came back and won. It was nice to be able to finish (today). It was so important today and that's what we did. We finished."

(On the defensive game plan) – "That was our game plan. Keep it simple. We played our base coverages and rushed the quarterback. We kept him (Roethlisberger) in the pocket. The number one thing that coach (Ryan) stressed all week was to keep Ben in the pocket. That's why we were able to get those sacks. When he gets out of the pocket is when he gets elusive and hard to tackle."

(On Hines Ward) – "Same old Ward. I went against him earlier this year and he really didn't stand out to me. I jammed him, put my hands on him and I limited his catches. For the most part, I thought I did a great job on him."

(On sending the Steelers home with a loss) – "Now they get to think about what we did to them. This was a playoff game for them and hopefully, we spoiled their dreams. If we aren't going, then they aren't going."